Town and Country Updates
Watch the video to learn more about how the CARES Act can help your business during the COVID-19 outbreak.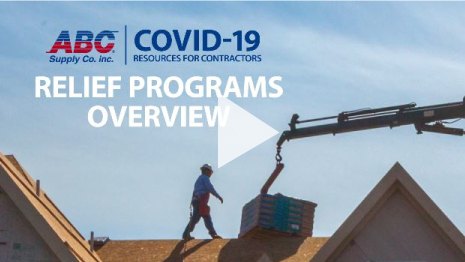 Watch the video to learn about how the Paycheck Protection Program can help keep your workforce employed during COVID-19.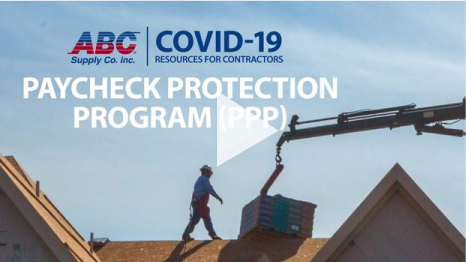 Applications should be made directly to SBA-approved lenders, not the SBA. Click here for more information.
Application for the Paycheck Protection Program
If you would like to retain Leo Law Firm to consult with your business related to these programs, you can contact Holly Lutz at hlutz@leo-law.com or call 256-539-6000. Other helpful resources can be found on the websites for the SBA sba.gov, Department of Labor dol.gov and IRS irs.gov
Watch the video and learn about how the Economic Injury Disaster Loan can provide relief for businesses that are experiencing a temporary loss of revenue during COVID-19.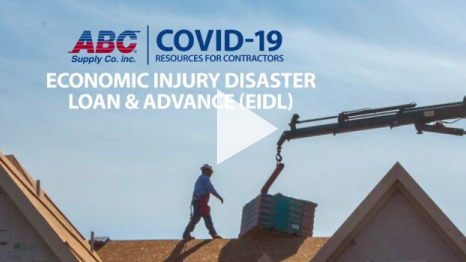 How We're Operating Safely
We're all working hard to navigate the challenges brought to us by COVID-19. At Town and Country, we are doing our best to keep our associates, customers and vendors safe – while at the same time maintaining high levels of service and providing our customers with the materials they need to keep working. 
In an effort to adapt to the challenges of operating safely in the COVID-19 environment, below are some changes we've made in how we conduct business. Please know that each Town and Country location is unique and may have additional processes in place. If you need information for a specific branch, please contact it directly.
We have:
Instituted a company-wide no-contact policy. We are asking all members of the ABC Supply family to refrain from handshakes, fist bumps, hugs, etc. until the situation is over. 
Temporarily restricted access inside Town and Country locations to Town and Country associates only. At this time, please place orders over the phone or via fax, email or text. If you have a question or need assistance, please call, text or email us.
Instituted enhanced cleaning protocols at our facilities, including wiping down surfaces with appropriate cleaning products multiple times per day. 
Asked our associates to practice social distancing on jobsites.
Canceled meetings and gatherings.
Limited travel to essential business-critical activities. We have halted most trips not related to necessary safety and compliance-related tasks. 
Asked associates who feel ill to stay home and seek appropriate medical attention. We are following CDC guidelines for a proper quarantine period.
Asked our outside sales associates to stop meeting in person. You will likely hear from them on the phone or by email. 
Encouraged payment through myABCsupply, e-checks or mailed checks. More information about each of these processes can be found here.